COMING
EVENT

S:


(See below for photos of PAST EVENTS)
Monday 23rd October. 4:15pm. Canberra.

'Battle of El Alamein'
75th Anniversary
3SQN was fully involved throughout this huge battle (three phases from 1 July 1942 to 4 November 1942).
The Australian War Memorial will hold a special commemorative 'Last Post Ceremony' from 1645 on 23 October.
3 Squadron's El Alamein veterans have been invited as guests of honour.
Sydney Pre-Christmas Luncheon
Friday, 10th November at Hornsby RSL.
No.76 Sqn Association will be hosting this luncheon and plan to have two guest speaker presentations:

1) Milne Bay 75th Anniversary Tour...


2) Final USAF F-86 Reunion, and subsequent items of interest...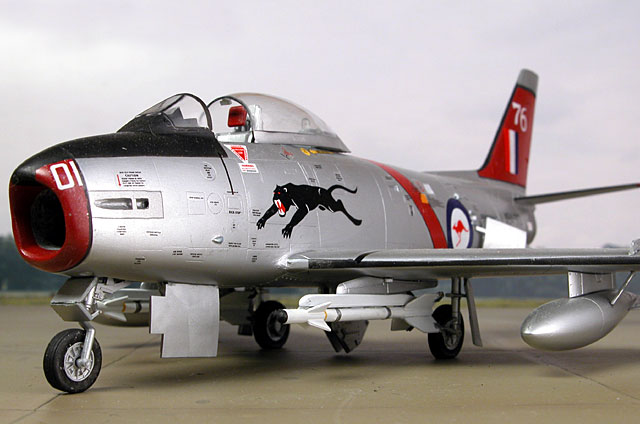 Hornsby RSL Club. Own function room. Bar Opens 11AM. Seated by 11.45 please. Guests welcome.

Two-course table service luncheon plus coffee/tea $40pp payable at the door. Drinks at Club prices.

We expect this to be an outstanding event.
Bookings close 6 Nov. Book via: FSB Website.

Queensland Xmas 2017 Lunch
Christmas get-together at Caloundra RSL on Saturday 25th November.
Give yourself a treat and book into the area for a day or two (or three) before the Festive Season.
For bookings contact Bill Ferrell, Qld. Secretary
Phone: 02 6683 2376
2019 - Advance Notice - "Operation Thoroughfare" Jubilee

February 2019 will mark the 50th anniversary of the 1969 3Sqn Mirage deployment to RAAF Butterworth ["Operation Thoroughfare"].
With this in mind, plans are in the initial stages to hold a 50th reunion of the deployment, probably at RAAF Williamtown. QLD Secretary Bill "Blue" Farrell has obtained a list of all the personnel involved, and is currently trying to ascertain their whereabouts. Any help in this regard would be much appreciated.
3SQN PAST EVENTS
27th/28th October 2016
Sydney Anzac Memorial
28th August 2016
9th July 2016
2016 - 3 Squadron's Canberra Centennial Plaque Celebrations
10th / 11th February 2016

Chas Wannan, Kittyhawk and Mustang Flight Commander. [Portrait by Dom O'Donnell]
2015
"Roll Out the Barrel!" - 75 Years since 3 Squadron marched out from Richmond to World War II.


Malta Pilgrimage
Our wonderful Maltese-Australian friend, Frank Gauchi, placed wreaths on the graves of two 3SQN Ground Crew casualties, far away on the island of Malta.
For more photo coverage and the background story: Click Here

Anzac Day 2012

A great day for all of the 3SQN Generations!
[Left to Right:] Terry van Haren, Gus Thomson, Bob Treloar and Arthur Pardey.
For more photo coverage: Click Here
[Picture by Dominic O'Donnell]
Williamtown Parade & Family Day - Friday, September 23, 2011.
3 Squadron's 95th Birthday
Parade of the New Squadron Colours and Family Day

For more parade and airshow photo coverage: Click Here
Anzac Day 2011 Sydney

"The old and the bold meet the young and the bold." For more photo coverage: Click Here
RAAF Williamtown
3 Squadron's 94th Birthday Air-Show & Family Day, Friday 17-9-2010

For more photo coverage of the 2010 Family Day: Click Here
70th Anniversary
of 1940 "Marching Out" from Richmond
On Saturday 10th July 2010, the Association returned to Richmond RAAF Base for the 70th Anniversary of the Squadron "marching out" to War on the 15th of July 1940. We were honoured to have four of "The Originals" in attendance.
For the full set of annotated photos, click here.
Harvard Graduate
An uplifting photo set showing NSW Hon. President Tom Russell enjoying a surprise sortie in a Harvard Trainer, just before presenting a speech at Camden RSL. (June 2010).
Anzac Day 2010

Anzac Day 2010 went very well in Sydney and the RAAF Official Photographer captured a nice image of 3SQN CO Terry van Haren with the WW2 veterans present on the day. It was especially gratifying that our President Peter Cuthbert (2nd from left) could be there despite his recent illness. [Pete told us that he's recently received a disturbing note in his mailbox saying, "If you don't stop making love to my wife, I will KILL you!" - But the note was unsigned, so Pete has no way of knowing which husband wrote it!]

L to R: Slim Moore, Peter Cuthbert, WGCDR Terry van Haren, Tom Russell, Gordon Steege, Arthur Pardey, Don Nicholls.
(Click here for the full-sized image by the RAAF Official Photographer.)
3 Squadron 93rd Birthday Parade, 2009
Click here for a photo set, speeches from the day and historical notes on the Squadron's first and last combat losses in WWII.
Reunion of Butterworth Fitters in Malaysia 2008.
Canberra Reunion 2002 in the Australian War Memorial
3 Squadron's 85th Birthday at Nelson Bay, 18- 20 September 2001